23 Mar

How to Setup Remote Access to your Office for FREE
How to Setup Remote Access to your Office for FREE
There are oodles of ways to remote access to your Office network for FREE, you can use a remote connection program like RDP or GoToAssist or you can create a VPN tunnel to your Server, Router/Firewall using programs like Teamviewer.
Not sure if you want to use a VPN or Remote Session to connect then let me quickly outline your options…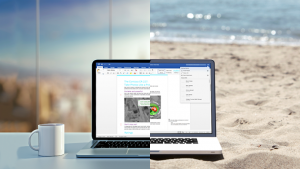 What is a VPN ( RRAS, Sonicwall VPN, Teamviewer)
A VPN is a virtual private network, AKA, a secure tunnel between you and your destination.
Imagine a literal tunnel connecting your home computer to your office computer and then picture yourself pulling and pushing files through that tunnel, now imagine that there is a door on each end that requires a specially encrypted key (this key makes the VPN secure).
The benefit of a VPN is that it's a great way to transfer files back and forth between to points.
What is a Remote Session (RDP, GoToAssist, Remote PC)
Often we choose remote sessions as a solution because it gives you the ability to take control of a computer at your office.
Unlike a VPN, which sends files back and forth between your home and office computers, a remote session lets you take control of an office computer so as to make it feel like you were physically sitting at the office computer.
The main benefit of a remote scenario like this is that with a VPN, your home computer may not have your work programs installed, your work email configured, or any of the other accouterment that is necessary to getting your job accomplished.
With a remote session, you are literally using your office computer like you would if you were at the office.
The downside of a remote session is that it's hard to transfer files and information from your home computer to the office computer.

Now, that I know what the difference between remote sessions and VPNs, which should I choose?
Transferring a lot of files between computers – A VPN can be better for transferring files between a home computer and an office computer. So, if you plan on moving a lot of files back and forth then a VPN might make sense.
Don't have a computer at the office to "remote into" – If there is no available computer for you to remote into, then a VPN connection to your Firewall or Server might be your only choice.
If the above options don't apply to you, do the Remote Session – For most scenarios,  a remote session is the best fit. It gives you access to all your programs, servers, printers, etc. so you can literally work as if you were at the office.
What are Some Good (and Free) VPN Options?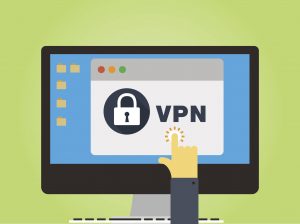 (FREE) Windows Server RRAS – If you like the VPN option (and have a server), you can use the built-in Windows Server RRAS functionality and enable the appropriate ports and protocols through your firewall to create the tunnel (this will require some higher level I.T. Skills so tread with caution)
If you have a Windows Server, then RRAS s your best VPN option.
Firewall VPN – You can purchase VPN capable firewalls like SonicWALL, Cisco, Meraki, Netgear, etc. and then go through the setup process of downloading and installing the VPN software.  This scenario can vary in cost as VPN licenses can cost money depending on the FireWall.
If you don't have a Windows Server and you want to have some level of administrative level control, a Firewall VPN works well.
TeamViewer VPN –  TeamViewer doesn't have all the administrative control that the other VPN's provide so managing users, access and security is minimal to non-existent but for a single or dual user scenario this option is perfect.
For a 1 or 2 user VPN scenario, Teamviewer VPN is a great option.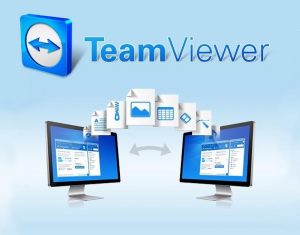 How Do I Setup Remote Access?
There are programs like TeamViewer, GoToAssist, RemotePC that are easy to purchase and install.  You simply leave the program running and then launch the remote connection whenever you want.
Your best option, if possible, is RDP (or, RDC) –  RDP is built into Windows so its free and it has all the functionality that most users need (maps your home printers, allows dual monitors, better resolution).
RDP has to be specifically allowed through your Router/Firewall so again, there is some higher level I.T. knowledge to accomplish this goal.
Don't want to deal with an IT Person, then get GoToAssist –  GoToAssist can be a little pricey but it works great and is simple to setup and use.  If you don't want to setup RDP, then just go with this.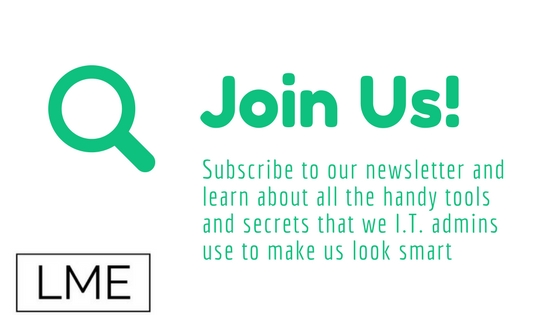 Please Comment and Make Suggestions for Improvement Below: