18 Dec

Pros and Cons of an Office 365 Hybrid Migration
 

Pros and Cons of an Office 365 Hybrid Migration
If your planning on moving to Microsoft Office 365, your in the right place because I am going to teach you what it is and let you in on the pros and cons of doing an Office 365 Hybrid Migration.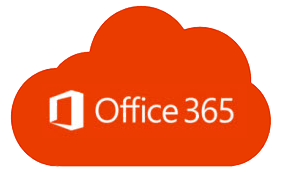 1st Off, what is Office 365?
Office 365 is Microsoft's Cloud Hosting (or SAAS) solution, which in layman's terms, means its a subscription plan for Microsoft's products: specifically Microsoft Office (Word, Excel, Outlook, etc.), Microsoft's hosted Exchange Email and Sharepoint Online.
It used to be that when you wanted any or all of these products/services you had to buy them outright but with O365, you now rent instead of own.
Ok, O365 is an Online Microsoft Renal System, so what then is an O365 Hybrid Migration?
If you have a on-premise Microsoft Exchange server and you want to move everything to O365's hosted email service, Microsoft offers a FREE built in "hybrid"Migration scenario that allows you to sync and move your users, passwords, mailboxes, groups, etc to the O365 cloud.
What are the PROS of doing an O365 Hybrid Migration?
The Azure Connect process makes transferring user/password information to O365 pretty painless which means that your local network password and O365 passwords will always be the same, making life easier for everyone.
After the Azure AD connect is setup and finished syncing your users, you have the ability to perform a migration of your mail data to the cloud as well.  This process is Free and it will move all your mailboxes, emails, contacts, calendars, tasks, etc. up to the cloud.
The caveat and this is a large caveat, so much so that I would call it more of a cavity, (because, as you will soon see, this issue will stick with you and cause lots of headaches and sleepless nights)  the O365 Hybrid Migration ties your AD and O365 together INSTEAD OF removing your AD and Exchange server from the picture.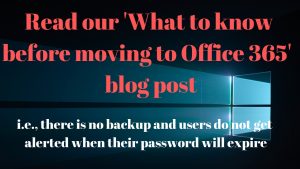 That's right tech-meisters, Microsoft's hybrid migration doesn't simply move your mailboxes to the cloud, it creates a hideous tentacled monster that forces you to use BOTH O365 and Exchange to manage your users and mailboxes.
At first glance a hybrid migration sounds like a great and free way to move all your mailboxes, users and emails to the cloud from your Exchange server but what it really does is combines the two, it does not migrate one to the other as the name might imply.
So then, here are the vitally important CONS of doing an O365 Hybrid Migration
1st off, Microsoft designed the process, so you can be assured it's confusing, ill-conceived and poorly supported
All the benefits of the AD directory sync (

which allows for syncing of logins, passwords and user info between your servers & Office 365

) requires that you do the Hybrid migration – no hybrid means no Active Directory and O365 password syncing

Doing the Hybrid Migration and Azure AD Connect means you are stuck in a scenario where you have to keep your Exchange server and AD Forest alive for management reasons

If you decide you want to go full cloud later in the game you are now in a worse spot than had you just done the original migration in the first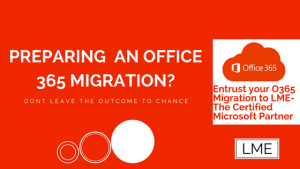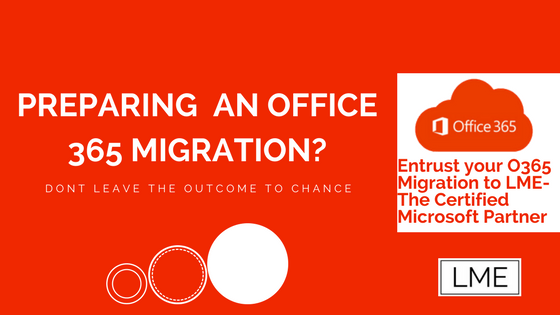 Microsoft Designed the Hybrid Migration, so you know it's bad
If you are planning to move to Office 365 and don't mind keeping your Exchange box and AD servers in perpetuity then this scenario may be fine for you.
If, however, you ever plan on removing your AD or Exchange server to go fully to the cloud then you'll find yourself in a sticky situation where you will have to do another migration from Hybrid to the Cloud – AKA, a migration to migrate your migration. 
I don't know about you, but for most of us, I think the goal is to decommission the Exchange box and go completely with a hosted Exchange solution and not have to migrate over our previous migration (call me crazy).
Sorry chumps, you can't simply remove your Exchange server when the migration is done because its hybrid, AKA, half-ass.
And if you think, nah, it can't be that convoluted, just read this Technet article which clearly states, among other surprising things, that:
"When directory synchronization is enabled for a tenant and a user is synchronized from on-premises, most of the attributes cannot be managed from Exchange Online and must be managed from on-premises"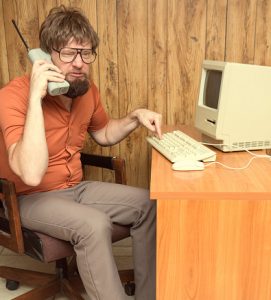 So, if you do the hybrid O365 migration you'll be stuck with that Exchange server and your Active Directory servers!
When they say Hybrid, they mean it.  Microsoft expects you to manage your users/mailboxes/O365 via your internal AD management tools with the help of a lot of PowerShell.
Having AD manage your O365 portal may sound like a nice feature, but it's not; and if you think you can easily remove the AD synchronization after the hybrid migration is done, wrong again!
Again, via Microsoft's own Technet article:
"It is not simple to move from a hybrid configuration to the cloud"
That's right, you're stuck using both your internal server and O365 in perpetuity unless you want to try one of their unsupported hybrid to cloud migrations.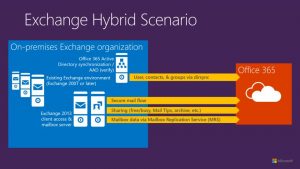 So how do you do an Exchange to Office 365 Migration the right way?
This is, of course, just our opinion (or very informed and repeatedly tested opinion) so as we have established, the hybrid migration wasn't the solution for us because we want to decommission the on-premise Exchange box and leave AD on for a just finite amount of time before going full cloud.
I tried to find some way of using BitTitan, AvePoint or another migration tool in combination with Azure AD connect but it wouldn't work because as soon as you use Azure AD connect, you are stuck on the hybrid path and it will not even allow you to create mailboxes for those synced users.
You can only use the Azure AD – Office 365 directory synchronization feature if you fully commit to the Hybrid migration, so don't plan on importing users and then canceling the AD connect and having those users remain.  
At this point, unless you want to keep your Exchange server and AD forest alive forever, the only way to move your AD accounts to Office 365 is manually.
We recommend using AD's Filtered Search function to export your users to CSV, from there you can import them into O365 and then go about with a traditional email migration either through BitTitan or via PST imports.
Yes, you will have 2 passwords and 2 accounts (one for AD and for O365) but at least this way you will have the ability to move away from your internal server without having to perform ANOTHER, more painful, migration.
These are the PROS and CONS of performing an Office 365 Hybrid Migration