11 Sep

There is no Excuse for not having Encryption, Just Ask the Lawyers
There is no excuse for not having Encryption, just ask the lawyers
Encryption has become such a mainstream security option because of its vital role in the security process, the ease of which to get it and the necessary role it plays in protecting sensitive data so because of these reasonings, there is no excuse (both legally or morally) not to have your important devices encrypted.
I recently read an article by Clark Hill Lawyer, David. G. Ries and John Simek that succinctly outlined the burden demanded of people housing sensitive data.
The key points involved in the post is that encrypting your computers and mobile devices is a must because of the common occurrence of device theft and the host of GDPR, HIPAA and other data that most businesses house on their devices.
By having encryption turned on, the data and contents of any missing devices will be inaccessible to the thieves and criminals (and is therefore not subject to the legal ramifications associated with client data protection).
Click here to learn more about the actual process of encryption
The Legal Implications of not protecting that data
LME recently cited a court case where a Texas cancer center had to pay 4.3 Million in fines because of nothing other than missing devices.
The legal ramifications associated with client data being housed on your computers is that the onus is on you and simply claiming ignorance about the subject does not protect you from the legal responsibility.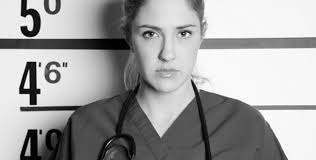 Because Encryption is a common technique and because it can enable will little fuss, there is no excuse to not protecting your data and yourself from the litigation associated with poorly protected devices.
When encryption is turned on, you've proven that the stolen device and its data was properly protected against the risks of a misplaced or stolen laptop.
The Simple yet vital ways to encrypt
Encryption can be incorporated in many ways but most new machines have an encryption option at the BIOS level which, when turned on, will encrypt the device and make it so the contents of the hard drive are unreadable without the encryption password.

Windows 10 also has a built-in Encryption option called BitLocker which allows you to encrypt your hard drive at a software level.
There is also the 3rd option of encrypting files on an individual level in the instance that there are only a handful of items that you are worried about.
The key is to apply encryption at the highest level possible, so that should a worst-case scenario like a stolen or lost laptop happen, you can rest assured that the device and its contents are un-usable to the thieving parties.