30 Sep

LME'S IT Services Commended for Superior Customer Sastisfaction
LME Services Commended for Superior Customer Satisfaction
Did you know that in the last decade United States based outsourced IT services has exponentially increased?
With LME just a call away, you can access us and our expertise whenever you need us because every business is becoming a digital business, and with so many aspects of your business changing, don't risk your IT infrastructure. 
LME Services is a small IT firm located outside Chicago with over 25 years of experience.
We have intentionally kept our firm small to guarantee that we can guarantee you the best service. As Chicagoland's highest rated IT services company, we offer six main services: cybersecurity, cloud solutions, data protection, network engineering, helpdesk services, and productivity design. 
We are proud to be recognized by Clutch for our services.
Clutch is a B2B platform that uses verified client reviews to authentically rate firms within the same industry across over 400 categories. We would like to thank our clients who have submitted reviews, your feedback is crucial to our consistent improvement of our services. 
We have over 12 clients listed on our Clutch profile and have earned a perfect 5-star rating from Clutch! Throughout these reviews we are praised for our transparency, communication, work ethic, and expertise.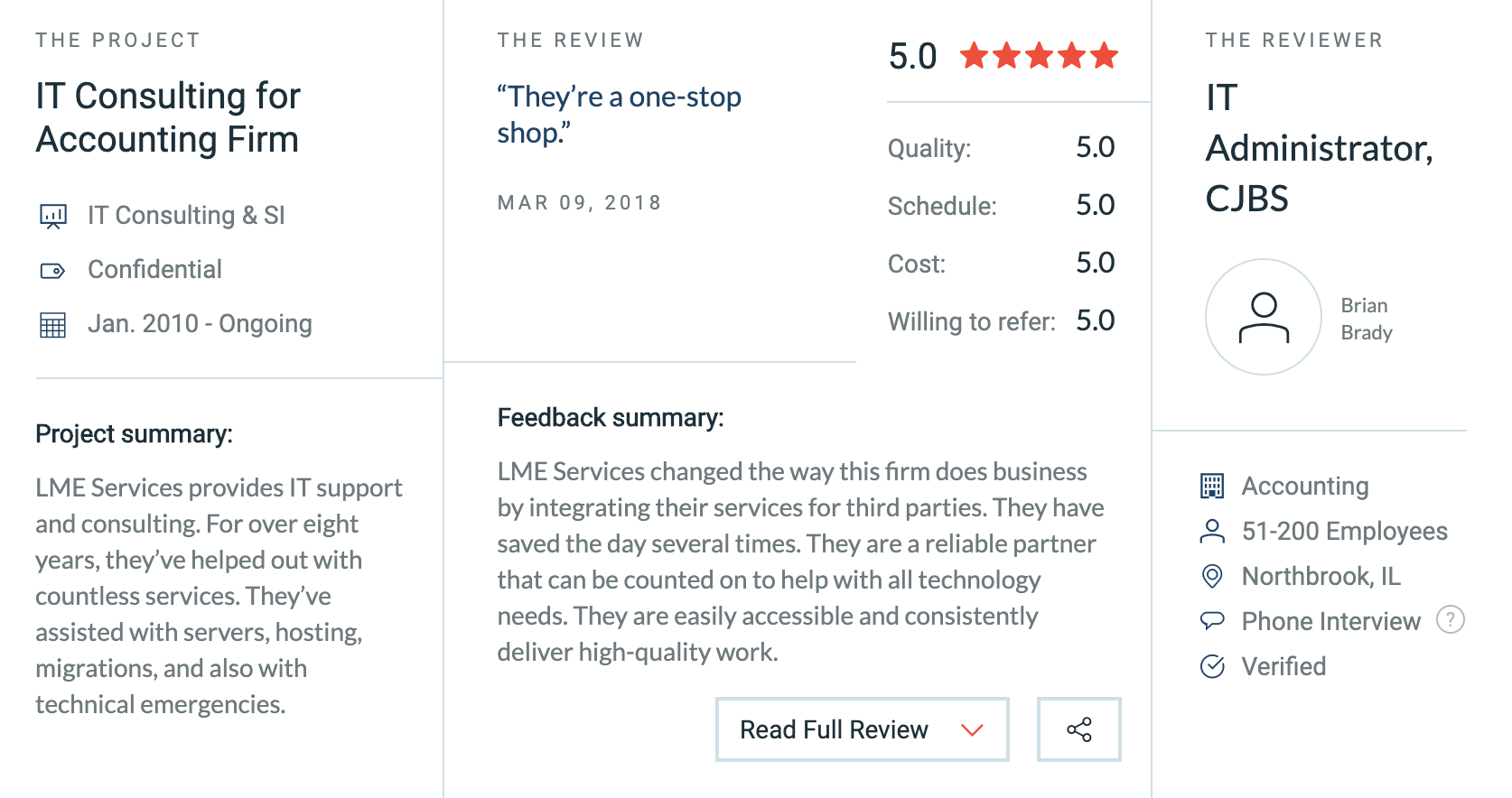 "We decreased operational costs by 20% because of the transition and find that our staff is more productive and can accomplish more." – Jacqueline O'Hara, Manager, Community Alternatives Unlimited. 
"The entire IT installation was incredibly smooth and stress-free. We are very happy with all of the equipment, software, and support we have received from LME." – Lara Cleary, Attorney, Hansen & Cleray, LLC 
"From a personal standpoint, they've freed up a great deal of my time to focus on other priorities. The most important thing to us as a company has been their responsiveness. Any time we have an issue, they address it promptly and effectively. I can handle most smaller issues on my own, but when we have larger problems, even if they're outside of what our contract defines with them, they're always willing to help." – Anonymous, Director, Nonprofit organization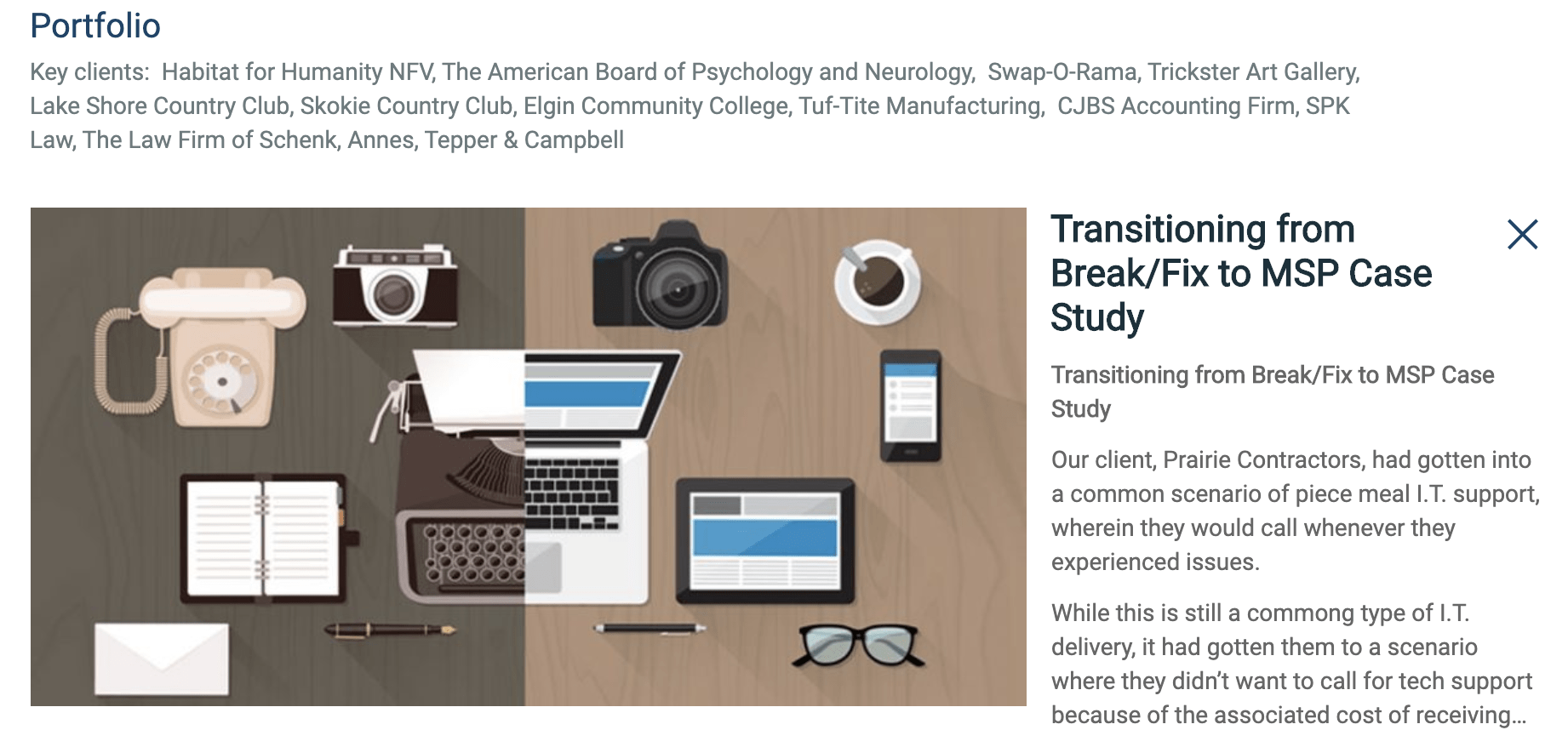 We would like to thank our clients for their feedback!
If you're still not convinced, check out our profiles on The Manifest and Visual Objects. The Manifest provides educational business resources and supplements their advice with shortlists of top-performing firms.
Similarly, you can preview a firm's portfolio on Visual Objects to get a better understanding of their work. 
Thank you to all of our clients and we look forward to welcoming new partnerships in the future! Contact us today to get started!