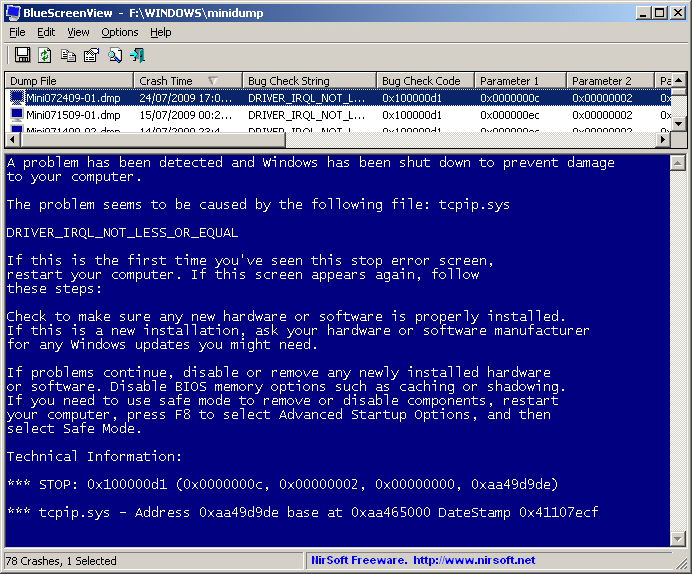 17 Jun

Diagnose and Fix the Dreaded BSOD
Diagnose and Fix the Blue Screen of Death

or BSOD
Most, if not all, Windows users will have to Diagnose and Fix the Blue Screen of Death (or BSOD) at some point in their life.
The blue screen is a true point of pain not only because not only does it abruptly crash your computer but it will often do so without explaining to you the cause.
I get a lot of questions about what the BSOD means, how to fix them and how to stop them from happening in the future and the best answer I can give to all of these questions is:
There is a 50/50 proposition as to what is causing your BSOD:
1) The BSOD can be caused by Hardware – A faulty memory module, bad sectors on your hard drive or possibly a toasted motherboard
2) The BSOD can be caused by Software – A corrupted operating system, faulty hardware drivers or some kind of malicious app
So, the blue screen can be caused by software or hardware, how do we figure out which?
First, we need to find out what file (or files) were being referenced by Windows when it crashed.
Go to Nirsoft.com and download the BSOD analyzer tool here, http://www.nirsoft.net/utils/blue_screen_view.html
This tool will run and highlight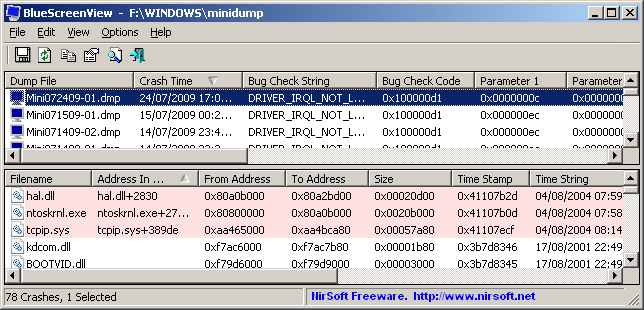 the BSOD Windows Events that occurred during the crash.
As you can see, the "Filename" section highlights the file that was in use during the crash.
Google the item listed in the filename section, and if it is a generic Windows file being referenced, then you may have to repair or re-install the OS but I would start by simply cleaning up your computer.
How to clean up your computer if the BSOD is caused by a generic windows system file
Open your command prompt (search for CMD)

Right click on this application and choose "run as administrator"

Type in the command "SFC /Scannow" without the quotes

Download, Install and Run CCleaner and Malware Bytes – A blog post on how do this is here

Run Windows updates (and make sure to include Optional Updates)

Run "MSConfig" or Task Manager and remove unnecessary 'startup' programs

Look for any other obvious issues like low disk space, strange programs, etc.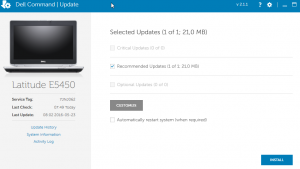 If it is a hardware file causing the BSOD then…
If the file that is referenced in Filename is know to be assocaited with a peice of hardware, like your videocard, go to the website of the vendor that makes that piece of equipment and download all the latest drivers

You can also go the manufacturer of your computer and get all the latest drivers for each peice of hardware from here as well

After updating all the hardware drives, reboot and see how things proceed
If you have cleaned all software issues and done the hardware fixes and BSOD remains…
A lot of computer have built in hardware diagnostics that you can run so Google "

your computer model

 boot

diagnostics"

If the hardware diagnostics come back clean, it doesn't always mean the hardware is not the culprit

Remove the memory modules 1 at a time to see if one module is at fault

You may find that removing one module seems to fix the issue, however it may not be the memory module at all but in fact the memory socket on the motherboard is bad. Try using a good piece of memory on the potential bad socket and see what happens

If it isn't memory modules try removing any add-on cards to see if that fixes it (video cards, DVD Players, secondary drives)

Run Check Disk from the command prompt (chkdsk /f) to see if there are bad sectors your hard drive

If you have no other additional cards or memory modules plugged into your computer and the hard drive is clean then you may very well have a faulty CPU or Motherboard (at which point you might as well replace the computer)
So, how do you diagnose and fix the blue screen of death…
Clean up your PC

Update your drivers

Test all the hardware

If you are STILL having issues than you likely have some integral failure with your motherboard/CPU and at this point are SOL