19 Jun

eBook Page 1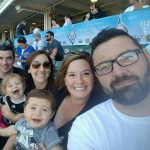 Hello, I'm Joe and I make a 6 figure income that grows roughly 15% year over year.  I work 15 hours a week and am routinely propositioned to sell my IT Consulting Company for a 4x-8X multiple of my gross. You should listen to me if you want to start a business services company.
Now that I've sufficiently introduced myself, let's get to it…
"How to Start a Business while you still have a Job and then sell it for 5x Multiple, and then Retire with lots of Money and Free Time"
-and other amazing things
The working title of this book obviously needs some help but I want the point to be clear…
I'm Joe Engelking, I run a successful IT Consulting business, and you can too with my help
What I am offering, is to give you business advice that schools (and any books written over 5 years ago) don't give you – an honest assessment of the modern business landscape
Finding good help is near impossible, having office space is often total unnecessary, the cost of entry for a business is now next to nothing, Google is God and technology is the most important part of your business
Seriously folks, it can take you 3-6 months to develop a business that took me 5 long years to develop…
Full transparency, Leon (my dad) was already an IT consultant and the LME in LME Services but the problem was that he grew very slowly because he had no marketing
The only way that I could quit my lousy MSP job and join him (or start my own business) was to carry my weight not only as a consultant but as a marketer and business person
I needed to be comfortable on my own and basically run a business separate from him so as not to screw up what he was doing
He basically just let me use his name so that I could establish social proof by saying "we" had been in business for 20+ years
So, basically, I had to start from scratch just like you and find some footing to stand on, and that was it for me
What we will do for you, is create that same footing, only much faster
1) Investigate the opportunity – 2) Create your Online Presence – 3) Do your SEO and Conversion Tactics – 4)  Tighten up yo Process/Game – 5) Do it Full Time/Sell/Quit
What I'm going to help you do, is figure out :
Who I am _____, What I provide _______ and Why you should care is ________.
Introduction + value proposition + differentiator=  $$$$
Through SEO, web design and social framing, we will quickly establish you on Google (and Bing, I guess) as a viable option
We will give potential customers a warm and fuzzy feeling and walk you through creating a business and quitting your job
I mean, do you really want to spend your short time on earth taking orders from assholes…
If the morons you work for can have a business, TRUST ME, you can too!!!
It's kind of harsh, I know, but it's true
I deal with hundreds of different business and by and large they are not good at what they do
They know their niche, take care of 2 or maybe 3 aspects of their business and then completely fail or drop the ball when it comes to everything else (especially technology – which is where I will teach you to flourish)!
What I can help you do is get your business started relatively risk-free so that you can see what I see- The Competition is WEAK BABY!
They (it doesn't matter who) are not better than you and can be beaten
The only reason you haven't started a business is because you likely believe that owning a business is harder than working at a business
THE FACT OF THE MATTER IS THAT WORKING A JOB HAS WAY MORE INHERENT RISK THAN OWNING A BUSINESS – When you own, you control, you can fire, you can cut costs, you can pivot, you can do anything you want (including quitting, selling or finding a safer job).
When you are an employee, you are at the whim of everyone else
Employees get fired, replaced, marginalized, disrespected, laid off, mocked, demoted, forgotten about, and treated poorly by management and clients alike
Even if your great at your job, it by no means guarantees your safety
If you are a great business owner however, it does guarantee a way higher degree of safety and success (AND MONEY)!
Business owners do not get fired, they lose clients and they don't get mocked or disrespected, they dump clients
A business owner having a bad year is ALWAYS better than an employee having a bad year
But that's enough on my philosophical views of the proletariat, let's get down to nuts and bolts and talk about what it takes to start a business
1st you have to figure out:
What you are REALLY offering – and what they are looking

How you can position your branding & marketing to stand out and speak to their pain
Once we identify who you are, then comes the magic…
We teach you the modern landscape of business and demystify websites, SEO, backlinking, VOIP, the CLOUD, operating costs and all the other scary words that are so stupidly simple that I am actually second-guessing my instinct to give this valuable info away
This book is not only going to give you an identity, figure out EXACTLY what you're offering and create your online presence, it's also going to generate phone calls and make you answer the question – DO I REALLY WANT TO OWN A BUSINESS?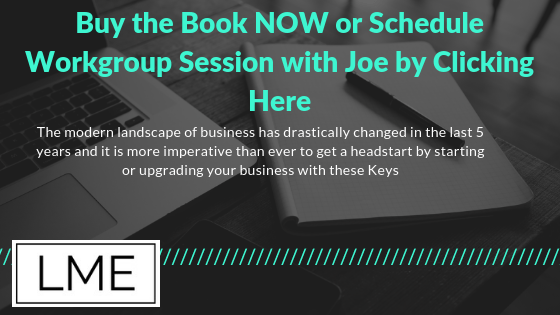 For those that already have a business, this book is even more valuable for you, as the steps I will immediately bump you past 80-90% of your competition – (AKA, This Book will fix your Google problems and get you on top of the SERPS and dominating)