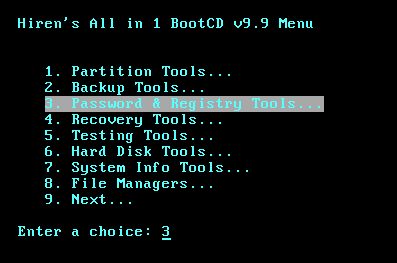 16 Mar

Cant Login After Taking Computer Off Domain
Cant Login After Taking Computer Off Domain
Cant Login After Taking Computer Off Domain and joining it to a workgroup ? If your a network admin then you have probably at some point needed to join (or unjoin) a computer from a domain and if your like me, you probably forget to check and make sure there is a local admin account active before rebooting.
How Microsoft doesn't have a check or warning for this is ridiculous but hey, ultimately it's our fault for not checking. Actually, screw it, let's blame them
The issue is that a lot of computers that have been unjoined from a domain can no longer be logged into because there is no local account to login with.  All of your domain accounts are no longer viable so your stuck trying to guess what the local admin account is (or if it's even enabled, which it often is not).
So how do you login to a computer after taking the computer off the domain?
Or if you changed from to domain to a workgroup and cannot login
or if you cant login after domain to workgroup change in windows (I added this sentence for SEO so please feel free to ignore)
To login to a workgroup computer with no active user accounts simply hack your computer.
How do you do that, you can spend years learning how to root an OS or you can take a CD that someone much smarter than you and I has created and simply use their hard work to unlock and reset the computer's local user accounts.  
I prefer this route because let's face it, the sign of a truly excellent I.T. Person is to be a great googler.  Thank's to Google, I found these guys (or gals)
So, who is this person that is saving network admin's like you and me from looking like total dopes? I'm guessing their name is Hiren but who knows, all I know is that they created a bootable CD that fixes the sloppy mistake many admins make and it's located here:http://www.hirensbootcd.org/download/
Here you go sloppy admins:
Download and burn the Hiren BootCD from the link above
Pop in the CD and Boot to it
Follow the instruction on the Hiren page HERE and make sure you
1. Unlock, create or give admin rights to a local account
2. clear or create a password
4 Save the Changes before exiting and rebooting –THIS IS KEY because a lot of times people forget to save the changes before closing the tool
If Cant Login After Taking Computer Off Domain and joining it to a workgroup, this was how to can fix it.  If you found this post helpful please pop a like at the top of the page